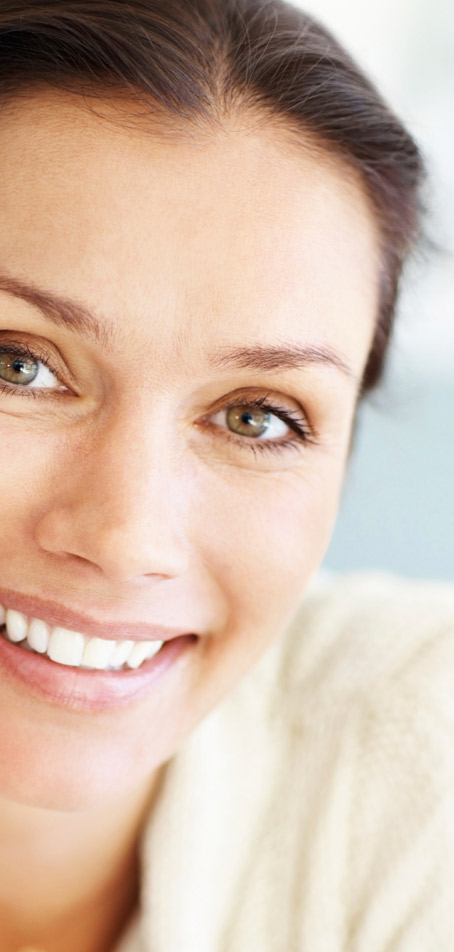 Anti-aging
Anti-aging medicine operates in the context of prevention of the deleterious effects of time and outside aggression on the skin and the human body more generally.

Where aesthetic medicine and surgery make it possible to combat the established effects of aging, anti-aging action is a necessary, complementary preventive approach for all to safeguard their physiological and cell capital.

Only a limited number of techniques are listed here, since preference will always be given to a personalised approach for a "made-to-measure" solution.

Available solutions range from care through pharmacologically active cosmetics to hormonal treatment (DHEA).
Mesotherapy
The mesotherapy technique relies on multiple superficial injections into the dermis of the skin of natural agents meant to boost the skin's radiance and quality. Using Italian micro-needles prevents the risk of bruising and improves comfort.

Substances injected are a combination of hyaluronic acid, amino-acids, vitamins, co-enzymes and anti-oxydants (NCTF-HA).

Repeated injections strengthen the effect on poly-revitalisation and in-depth hydration for skins lacking brightness, tonicity, elasticity or firmness.
Photo-rejuvenation
Photo-rejuvenation, as the name implies, aims at giving the skin a younger look through the action of pulsed light or IPL (Intense Pulsed Light).

Such laser treatment will uniformise skin colour, treat vascular imperfections (rosacea), pigmentary disorders (stains) and improve skin brightness.

It can be associated with mesotherapy to optimise results, the two techniques being complementary.